Add it all up and we're looking at exactly 13 different Penny Gold plays you should act on right now. But here's the thing…
Most research firms would promise you a special report that contains all of these names…
Then they'd deliver that report to you…
And simply forget about you – leaving you on your own to pick and choose from their report.
That's NOT what I'm going to do for you.
Instead, I'm going to help you in a much deeper, better way.
To explain how I'm going to help, let me first cover the problem…
Going Above and Beyond Any Service You've Seen Before
Fact is, when it comes to building substantial wealth what's even more important than the stocks you pick, is how you allocate them.

That's why I've gone a step further…
And worked with my analyst to create the world's first "Penny Gold Allocated Portfolio."
And it answers the two most important questions in building wealth with Penny Gold…
First, it shows you WHAT TO BUY (right now the Penny Gold Portfolio contains 13 hand-selected picks from the MIDAS system.)
Next it shows you WHAT QUANTITY TO BUY of each and every stock.
It goes way beyond a typical special report…
And helps you with a true professional allocation model.
Whether you have an account worth $10,000 or $100,000, this allocated model makes getting started with "Penny Gold" easy.
With access to this penny gold portfolio… and just a pen and paper… using simple math… you'll see what to buy and exactly how much to buy to maximize your results.
There's no guessing.
There's no confusion.
And no room for error.
It's a comprehensive plan from start to finish.
It's called The "Penny Gold" Allocated Portfolio: How To Make Life-changing Wealth As Gold Goes To $15,000!
And I'd like to get you started immediately – including all 13 of the very best plays that could make you money with a subscription to my new research service…
I'll show you exactly how to get your name on my "allocated" list in just a minute, but first…
Good News, Bad News
As I told you earlier, most people have no business trying to go at it alone with these penny gold plays…
They're fast moving.
They're volatile.
And like anything that can be so profitable, it also means they're riskier.
The best analogy I have comes from the 1850's gold rush…
Back then gold-seekers risked life and limb to secure a claim – all for the chance to strike it rich.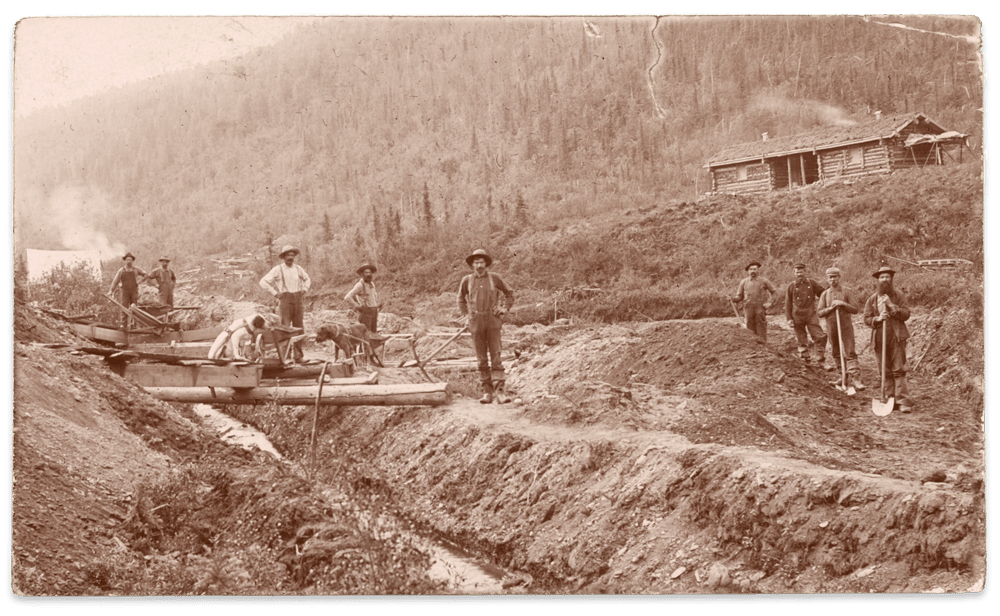 Sure, there's a chance that some of our plays won't pan out.
You need to know that upfront.
You should never bet your house on Penny Gold plays.
In fact, I'd recommend you putting aside just a small portion of your wealth (5-10%) to speculate on these ideas.
But – much like the 1850's gold rush – there's the chance to make money!
And if you're willing to risk pennies on the dollar on picks that my analyst outlines – with the chance to strike gold – then this opportunity may be right for you.
Fact is, even if a few of these "Penny Gold" plays work out, you won't want people to know that you just struck gold.
AND…
You'll be making money when it's highly likely that the U.S. dollar is falling apart.
So, in all honesty, if making money on gold's move to $15,000 by 2026 is too much for you, then this may not be for you.
Still here?
Good.
Here's the best news of all…
If you're ready to grab impressive gold gains – in a matter of weeks or months, then buckle up.
You've officially got what it takes to make "Penny Gold" riches.
And I want to get you started with my first "special gold briefing" immediately.
As long as you can act fast, you can claim your seat at the table…
But I must warn you…
Your opportunity to cash in on "Penny Gold" today is extremely limited.
Here's why…
Only The Top 1% Allowed
Today I'm only allowing 1% of my paid readership of over 150,000 to join me for this once in a lifetime opportunity.
As I've told you, "Penny Gold" plays are very small.
They trade for mere pennies per share in most cases.
If 1,000s of readers were to buy in all the same time, the buying pressure would artificially shoot the stock higher… ruining the opportunity for everyone.
To make sure this doesn't happen, I'm allowing just 1% of my loyal readership base inside this brand-new research project today. First come, first served.
It's called Jim Rickards' Gold Speculator…
…And it's YOUR key to turning "Penny Gold" opportunities into potential life-changing fortunes.
As long as you're one of the first to respond today, you'll receive full access to The "Penny Gold" Allocated Portfolio…
Giving you all 13 stocks that my analyst and I vetted with our MIDAS system.
And, as I showed you earlier, this allocated portfolio takes it a step further, too… showing you how much to allocate to each and every pick.
But that's not all you'll get with your Charter Membership…
Jim Rickards' Gold Speculator is your front row seat to the action in gold and "Penny Gold" plays. But, it's also your forward-looking for all-things gold…
Leveraging the power of the MIDAS system, my analyst and I will be laser-focused on turning gold's next move higher into substantial profits for you.
Then, each month – as gold marches towards $15,000 or more by 2026 – we'll send you another "Penny Gold" pick.
Every case is unique of course…
That's why my analyst and I are making this three-promise pledge to you…
And here's something you won't get anywhere else…
Through our long careers, my 6-figure analyst and I have developed a lot of impressive gold and gold mining contacts…
We've also been invited to operating mines, exploration sites, gold refiners and more!
Now please listen closely…
Because this is unlike anything ever promised in the newsletter industry…
If there's ever a chance where we can bring a few loyal readers along for the ride, as a "Charter Member" of Jim Rickards' Gold Speculator, we'll try to get you on the invite list!
Look, I can't make any promises…
But my analyst and I are doing everything we can to take you on the ride along with us as we visit these speculations.
Imagine standing at the mouth of a gold mine… with your own pick and shovel.
Or imagine being up close and personal when a mining operation makes its FIRST gold pour.
You'll watch as the unblemished gold appears from a cloud of steam and smoke.
Bottom line, I want to show you how serious I am about this opportunity by rolling out the golden carpet here.
By this time you might be wondering to yourself…
"Jim, this is great…Rickards' Gold Speculator cost?" but how much does access to
Well, I'll tell you right now – it's not cheap.
After all, over five years my publisher had to commit $1 million to this project just to secure both my analyst's and my time and travel…
And I've purposely priced access high to ensure that only the most serious readers claim access to our research on these penny gold plays.
But before I show you what it takes to get started, let me try to anticipate a few other questions you may be wondering… and give you some answers.
---
Question #1:
Is NOW Really the Time to Buy Penny Gold?
Answer:
Yes. And There Are TWO Reasons Why Now is The Time To Act.
The first is that a new great bull market is underway…
The first bull market rallied over 2,100% in nine years.
During the second, gold rallied over 670% in twelve years.
In both cases, the majority of the gains came toward the end of the bull market in a super-spike blow-off.
So far in the early stages of this bull market, gold is already up 26% as a new gold window has opened.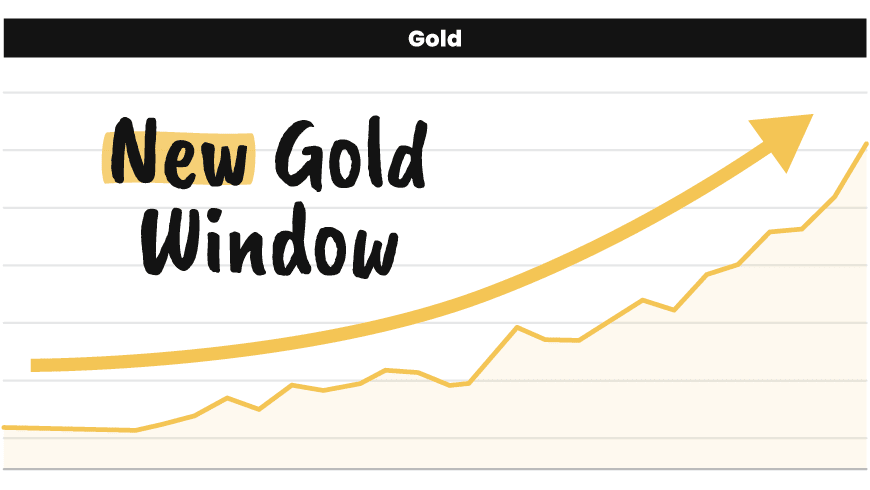 But that's just a down payment on what's to come compared in the last two bull markets!
Bottom line:
This pattern suggests the biggest gains in gold prices are yet to come.
But there's also a more urgent reason to act now…
And it's something my 6-figure analyst showed me…
Take a look at this chart…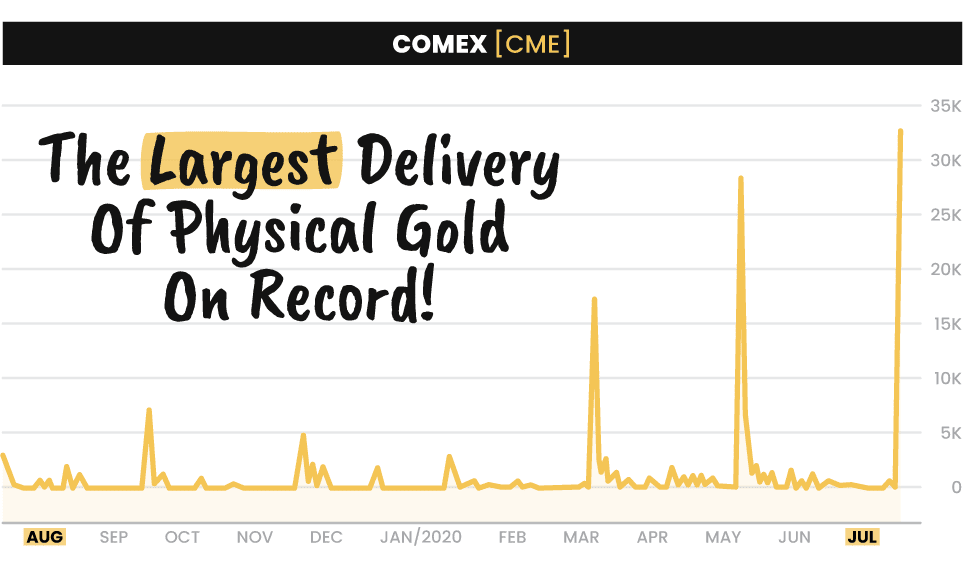 You see, gold futures traders on the COMEX (the market where gold is traded) have three choices when their contracts come up for settlement…
They can close out the contract…
They can rollover the contract to a future month…
Or longs can put in a notice that they want delivery of physical metal, in which case the shorts have to obtain the gold and deliver it to a COMEX approved vault.
But, as you can see from the chart, something unusual happened at the end of July…
Notices for physical delivery hit 32,732 contracts, the highest delivery notice in history!
This is an unprecedented event.
COMEX clearing members had to divert enormous amounts of physical gold from London to meet the New York delivery demands.
But, that won't happen again because London is almost picked clean…
That means the shelves for physical gold may be empty during the next spike!
Bottom line:
A near panic to get physical gold seems to be underway.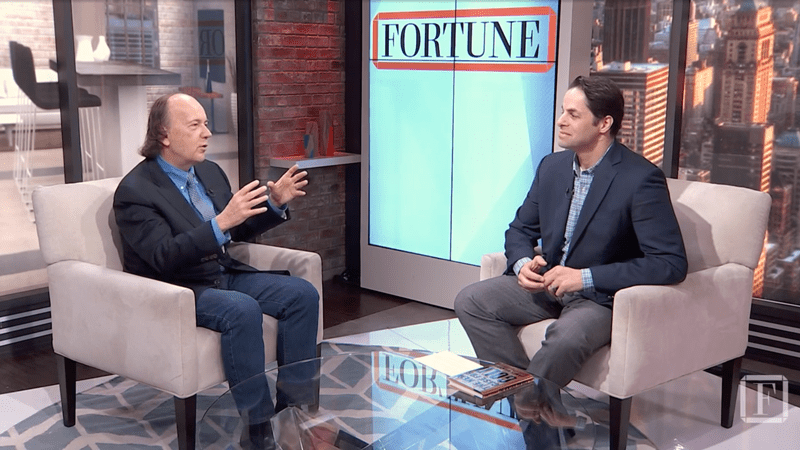 During a recent interview with Fortune, I talked about the physical gold market being leveraged 100 to 1…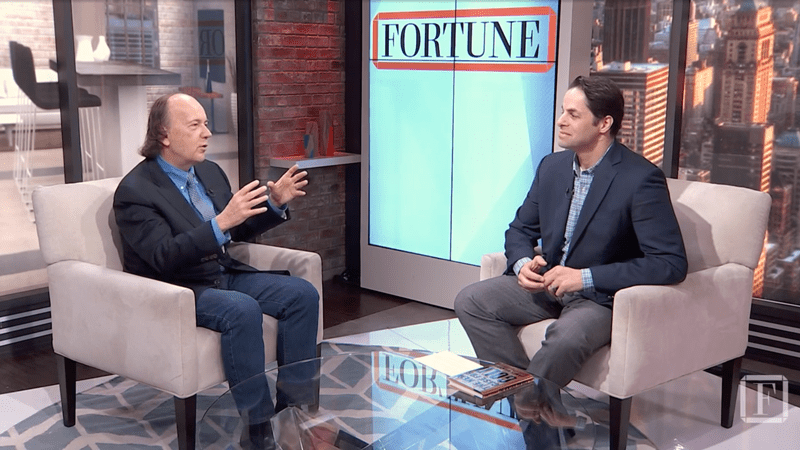 Well, it's even worse than I could have imagined.
The commodities exchange is leveraged over 500 to 1.
That means if 500 folks show up at the COMEX to collect their physical gold, 499 of them will walk away with nothing.
Yes. This is exactly why you want to hold physical gold now.
Gold's super-spike may be closer than anyone could imagine.
Physical gold is running out at a time when I believe investors are going to need it most.
Demand will outweigh supply which will make prices skyrocket
And right now we can play this pending price spike for the chance at rare, exceptional, MASSIVE gains all by using the "Penny Gold" opportunities I want to share with you.
Don't forget, the top penny gold plays in the past edition of this publication shot up 328%… 874%… even 1227% – and these are the kinds of gains we are looking for again.
---
Question #2:
What Happens If The Economy Tanks Again?
Answer:
The Smart Crowd ALWAYS Makes Money.
Listen, there's an important connection you need to make here…
Frankly, it's so important I wrote about it in The New Case For Gold …
You see, monetary collapses don't mean the end of the world.
That's something that most "gloom and doom" folks just don't understand.
So while "preppers" and folks building doomsday bunkers may think they know where society is headed, I see it a different way.
Today's international monetary system is largely based on the U.S. dollar. And yes, a new collapse could be triggered by a loss of confidence in the dollar and its role as a store of value.
But, here's what most people DON'T know…
Based on the monetary history of the past century, collapses have NOT meant the end of the world. People don't go into caves or start eating canned goods.
Instead, monetary collapse meant that the major financial and trading powers of the time sat down around the table and rewrote the rules of the game.
That's VERY important for you and I today.
Yes, I advocate holding gold as a store of value.
But right now, before the "rules of the game" change (where we could see $15,000 gold by 2026) we have what could be a once in a lifetime opportunity to make money on currency's loss.
Simply put, when the rules of the game change, "Penny Gold" plays could make you more money than just keeping it in a Dow index and "hoping".
---
Question #3:
Why Not Just Invest In Physical Gold, Isn't That Enough?
Answer:
As I told Fox Business in 2016, there's a difference between making money and preserving wealth.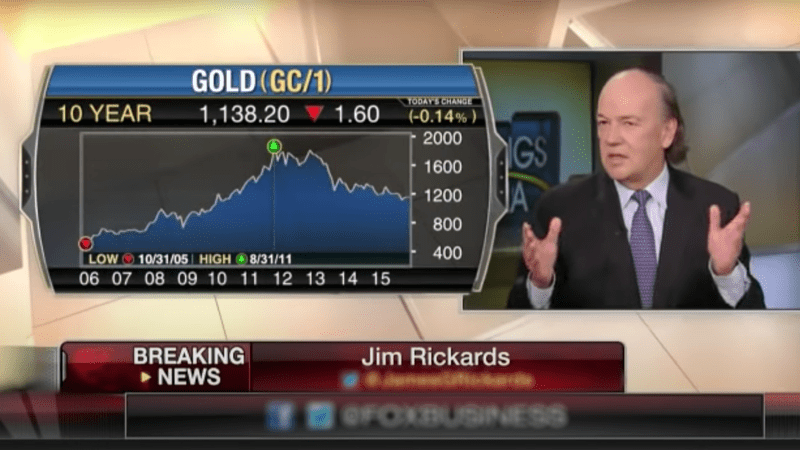 In an economic collapse, gold will preserve your wealth.
So there's no replacement for holding physical gold.
Gold is money.
End of story.
However…
The profit potential of gold isn't going to make you a large amount of money.
And the HANDS DOWN best way to make money in the gold market today – with the "golden window" open – is with the profit potential of "Penny Gold."
---
Question #4:
Why Don't I Hear Anyone Else Talking About This Huge Story?
Answer:
If You're Not First… You're Last.
If my years as a global macro analyst have taught me one thing…
It's that by the time a story hits the nightly news it's too late.
That's exactly what we're seeing with gold today.
Think of it this way…
Let's consider this $15,000 gold story as a tightly corked up like a bottle of champagne.
Today, with the "golden window" open, the cork just got popped…
Now, for a second think about a tower of champagne glasses. All stacked in a pyramid formation – with one single glass on top.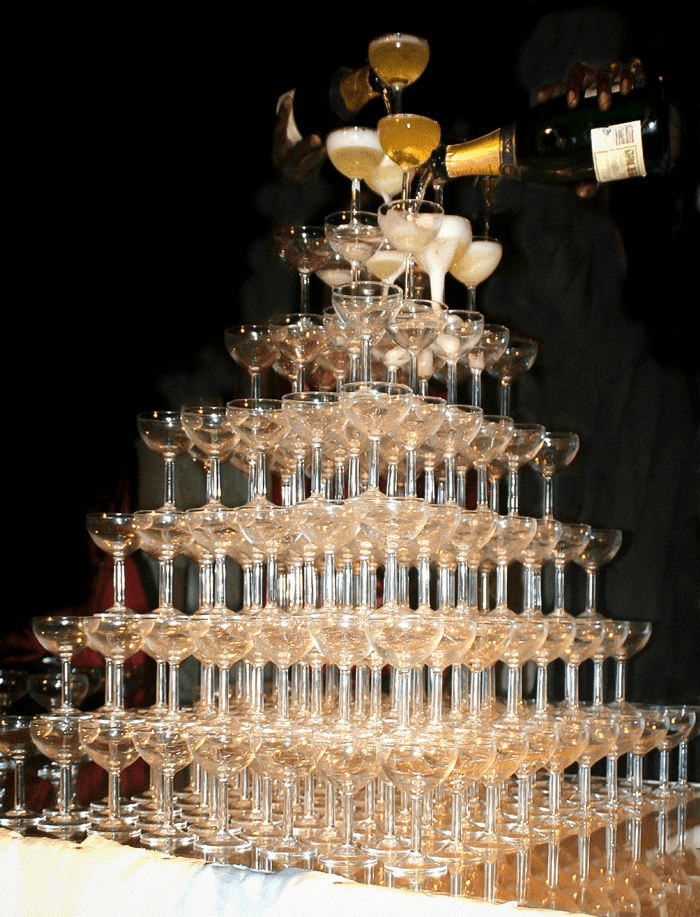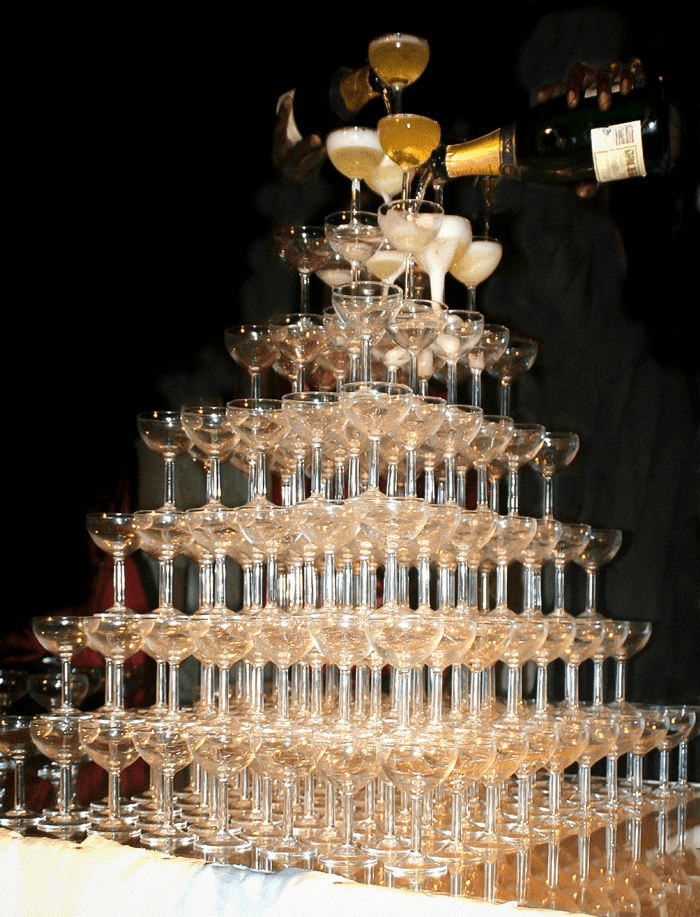 At first, this gold story will only flow to a very small group of folks at the top.
Then, over time, as the story unfolds the champagne cascades lower and lower, more people will learn about this opportunity.
At some point, even the glasses at the BOTTOM of the tower are filled.
Right now, I'm certain we're at the tip-top of the champagne tower.
That's great news for you!
You don't hear anyone talking about "Currency Wars" that could lead to a destruction of the world monetary system on CNN do you?
Instead, they're busy covering negotiations for the next stimulus package or the pandemic or the latest developments in 2020 election campaigns.
Meanwhile, you won't hear anything on the nightly coverage about the destructive power that NEGATIVE interest rates will have on the American people.
But, trust me, it's coming.
That's why I want to get this Penny Gold allocated portfolio in your hand immediately. By the time this hits the nightly news… you could get rich.
That's the power of "Penny Gold."
Okay, now that we've got a few questions out of the way, there's one final thing I haven't shared with you until now…
I've purposely held back what you're about to see…
I needed to make sure you were dead serious about this opportunity.
And now that you've made it this far, I'm going to offer you something quite extreme…
Why I'd Like to (Discreetly) Send You Real, Hold In Your Hand "G-Series Gold"
When this gold window opens up… like it has, right now…
There are actually TWO ways to make an absolute fortune in the gold market.
The first is the one I've shown you today – "Penny Gold."
The second is a rare type of physical gold that I call "g-series gold."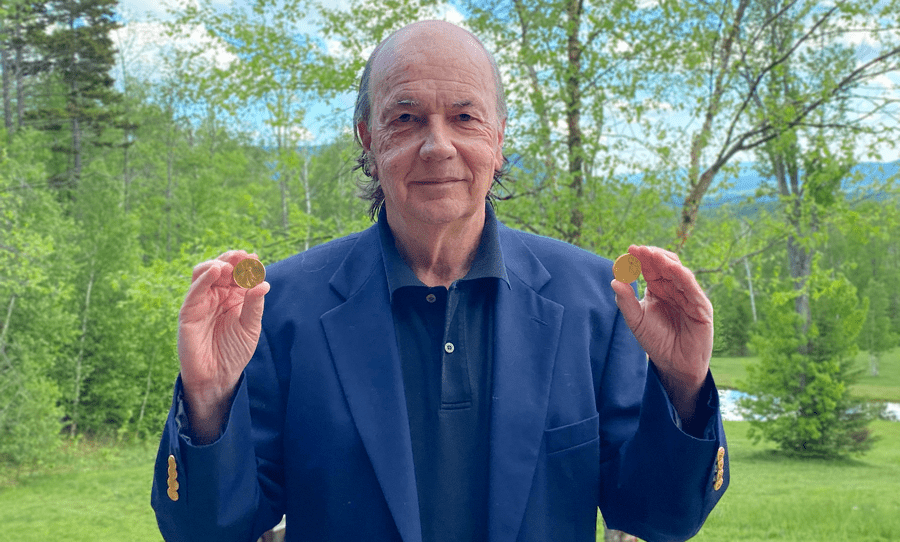 Yes, it's a type of coin.
And this type of coin has a history of drastically outperforming bullion…
Recently one of these "g-series" coins went up for auction.
Over a 2-year time period (2014-2016) when gold went up 212%, this investment had the potential for a 1,475% gain over the same period.
That's 6x better than gold!
Or how about this…
During another extended gold rally (1989-2014) when gold went up 246%, this type of "g-series" had the potential for a 6,192% move over the same period.
That's 25x better than gold!
To make sure you understand the power behind this type of physical gold, let me share with you one more AMAZING example…
From 2009 until 2015, gold increased 65%.
But during that same period, one "G-series" coin went up 3,106%.
That's 47x better than gold!
Here's the thing…
Like "Penny Gold" you HAVE to have an expert on your side when you invest in "g-series gold."
You simply MUST know what you're doing, or you'll be ripped off… potentially costing you hundreds if not thousands of dollars.
That's why I've personally just negotiated and secured a small stash of this "g-series gold" on your behalf.
When you accept my invitation to join Rickards Gold Fortunes today, I'll drop one of these "g-series gold" coins in the mail for you…
Now listen, I want to make this crystal clear before we go any further…
I've secured this special shipment of physical gold for you.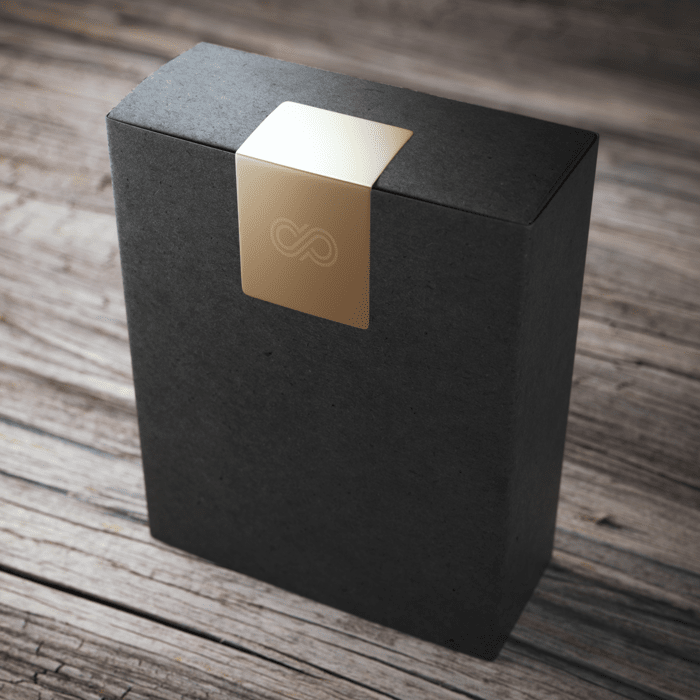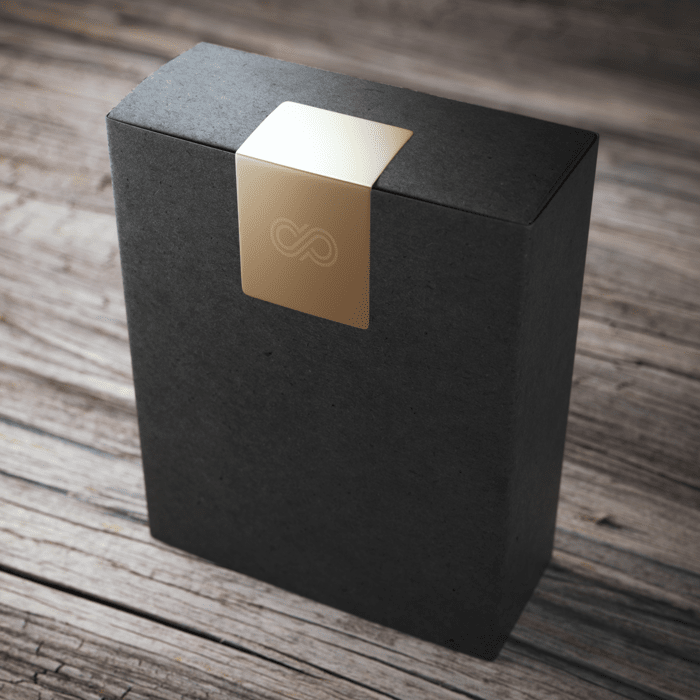 It's packaged and ready to go…
And I'm going to mail it to you at no charge. It's real, hold-in-your-hand physical gold.
But like Penny Gold, it could soar in value many times over the price of simple bullion.
Ask yourself…
Do you want to pass up on this opportunity?
Do you really want someone else to get this coin?
Do you want someone else holding the gold that you deserve?
Either way, I'm giving away every single ounce of this gold that I've secured.
So the ball is in your court.
All you need to do is…
Send Me Your Shipping Address
Now you can see that my publisher pulled out all of the stops to get you onboard with my new research publication, Rickards' Gold Speculator.
Committing $1,000,000 over five years to get this project off the ground…
Using our MIDAS system to locate the 13 best "Penny Gold" plays that you need to look at right now with my free report, The "Penny Gold" Allocated Portfolio: How To Make Life-changing Wealth As Gold Goes To $15,000!…
Going way beyond typical financial research by showing you both WHAT to buy and in what QUANTITY to buy, through the Penny Gold Allocated Portfolio…
Mailing you a FREE "g-series" coin (discreetly, of course)…
But as I've been showing you…
I want to make sure I'm only getting readers that are serious about turning gold's next move into a potential lifetime of "Penny Gold" wealth.
I think you're one of them.
And that's why I want to give you every opportunity I can think of for you to achieve life- changing wealth during this latest gold window opening up.
But here's one final way to tell if this is right for you…
Because of the money my publisher has committed …
Because of the rare "g-series gold" I've secured and will mail out at my cost to you…
I simply can't allow any refunds on this new project.
If that ruffles your feathers, then this opportunity is not for you. Please click out of this page and forget about Rickards Gold Speculator.
What's the cost?
Like I said, this isn't one of those $100 per year subscriptions.
But, you wouldn't expect a premium service that has the type of gains I've shown you today to be cheap, would you?
As I've said, I want only my serious readers to enjoy this service.
You've seen the potential in the examples above…
Even without those examples, it's possible to recoup the entire regular-priced $5,000 subscription with just three investments (of about $8,500 each) in just about 16 months on average.
But the best part?
You're not even going to pay anywhere near that $5000 price today anyway!
SUBSCRIBE NOW »
This is a serious offer.
With the potential to make you serious money.
For serious readers only.
And if you're still with me, I want you to get started immediately.
Now's your chance to be at the top of the champagne tower.
Now's your shot at making 15x, 41x, or even an exceptional 58x more than the increase in the gold price itself!
And it's your turn to capitalize on a lifetime of "Penny Gold" wealth…
Remember, you'll get: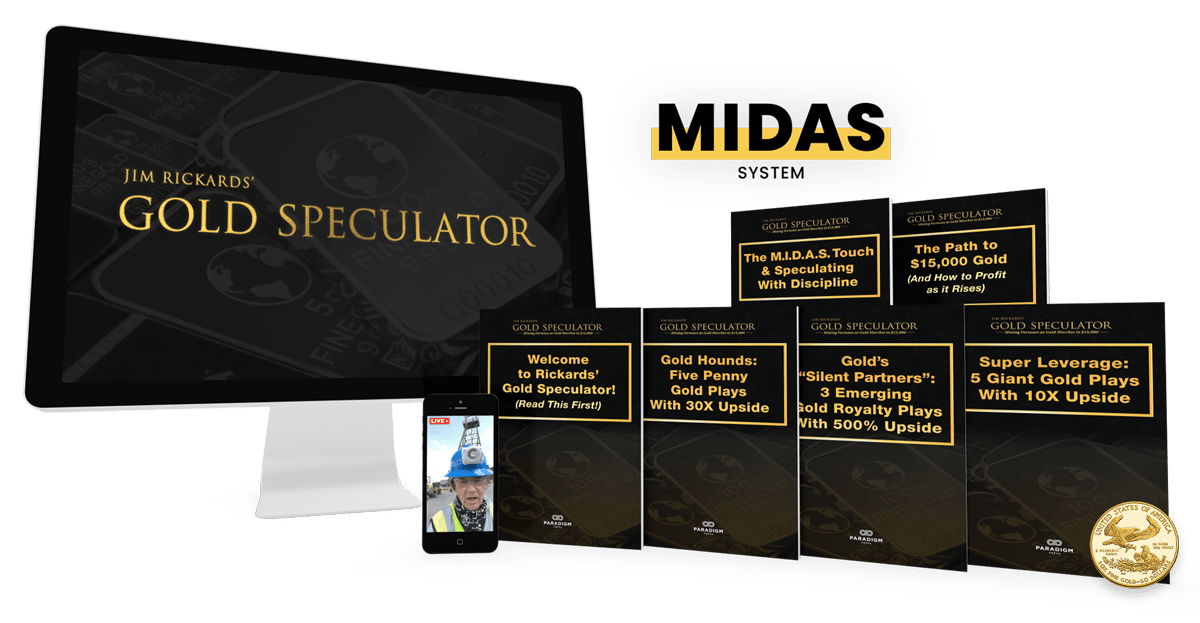 Full access to analysis of the "MIDAS" system – along with brand new monthly recommendations
Instant access to my Penny Gold Allocated Portfolio model - including what to buy and what quantities to buy… all 13 different plays included in my report, How To Make Life-changing Wealth As Gold Goes To $15,000!
Monthly portfolio updates from my 6-figure analyst – so you're never left wondering what to do with your holdings…
A valuable "g-series" gold coin mailed to your house – absolutely FREE.
A virtual VIP invite to any mining trips that we set-up for you.
Gold Hounds: Five Penny Gold Plays with 30X Upside
Gold's Silent Partner: Three Emerging Gold Royalty Plays with 500% Upside
Super Leverage: Five Giant Gold Plays with 10X Upside
Plus, you'll receive our special "Charter Member" discount pricing (a price that's more than 50% LESS than others will soon pay.)
SUBSCRIBE NOW »
Frankly, I can't think of a more generous offer in the publishing industry.
AND the most important part…
Right now we're staring at a mother lode of money, as gold makes its penultimate move towards $10,000 and beyond.
And I want you to be right there alongside me for the ride.
But, with the central bankers around the world ready to make a move at any moment, there's no time to waste…
Click the "Subscribe Now" button below to get started. You'll be able to confirm everything on the next page, before entering in your shipping details.
SUBSCRIBE NOW »
Sincerely,

Jim Rickards
October 2020
---
P.S. You're Still Here? Let Me Make This EVEN Easier…
Right now you've got THREE choices sitting in front of you…
First, you can take all of the information I've shared today – along with all of the cold hard facts in my book The New Case For Gold, and you can do NOTHING about it.
That's a dangerous choice, considering if we see a monetary collapse or an extreme weakening of the U.S. dollar – the bank accounts and retirement funds of many Americans will be wiped out.
Second, you could take action and just buy physical gold.
As you know I stand by my call to buy physical gold.
After all, gold is money.
And when the world powers re-engineer the "rules of the game" the folks holding gold will preserve their wealth.
Or third…
You can take all of the knowledge that I've given you today – about the coming price spike in gold and the power of "Penny Gold" plays – and you can take me up on my discounted "Charter Membership" offer.
If you've ever wanted to be in the "smart money."
If you've ever wanted to be at the top of the champagne tower…
Now is your chance.
With Rickards' Gold Speculator, you'll have a front row seat to the action. With the potential to make an exceptional, rare 328%… 874%… and even 1,227%, or more!
The profitable "golden window" is open right now. Hit the "Subscribe Now" button below to stake your claim…
SUBSCRIBE NOW »